Data Center – Ghana
Delivering high quality modular solutions across the globe. Box Modul have been constructing customized self-made sandwich modules since 1987. These data center modules were delivered and installed in Ghana's capital Accra in cooperation with Ericsson.
Background
We have worked intensively with the development of our composite technique for many years. The result are very light and strong self-made panels called SIP, Structure Isolated Panels. Our modules don't just look great, they also take heavy loads. To give you an idea of how strong they are we can tell you that you can stack eight units on top of each other during boat transport. Our modules have container performance and endurance without looking like a container.
The composite design gives smooth surfaces and is loved by installers, technicians and other partners because they can mount equipment wherever they want in our modules.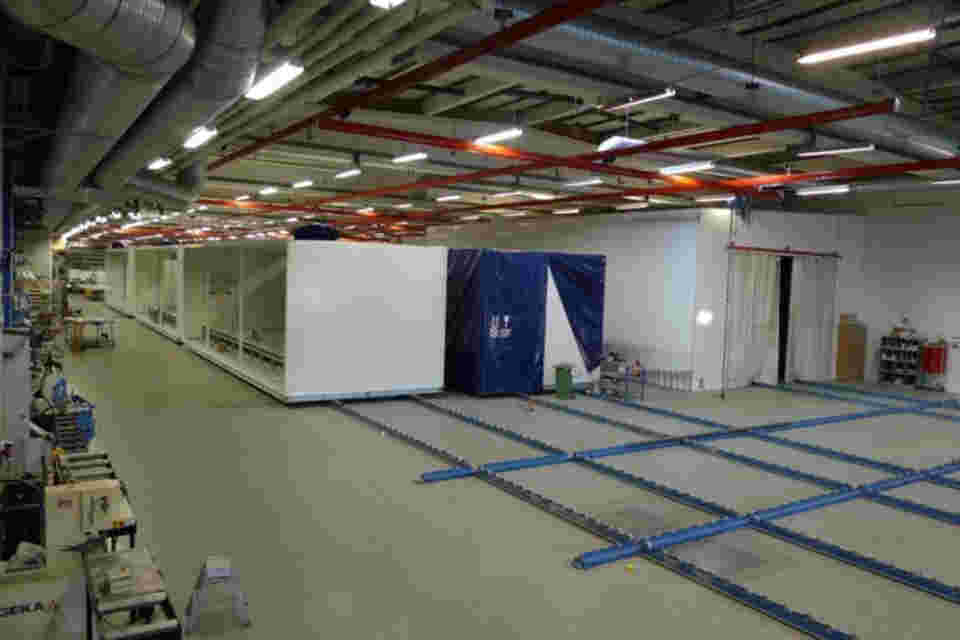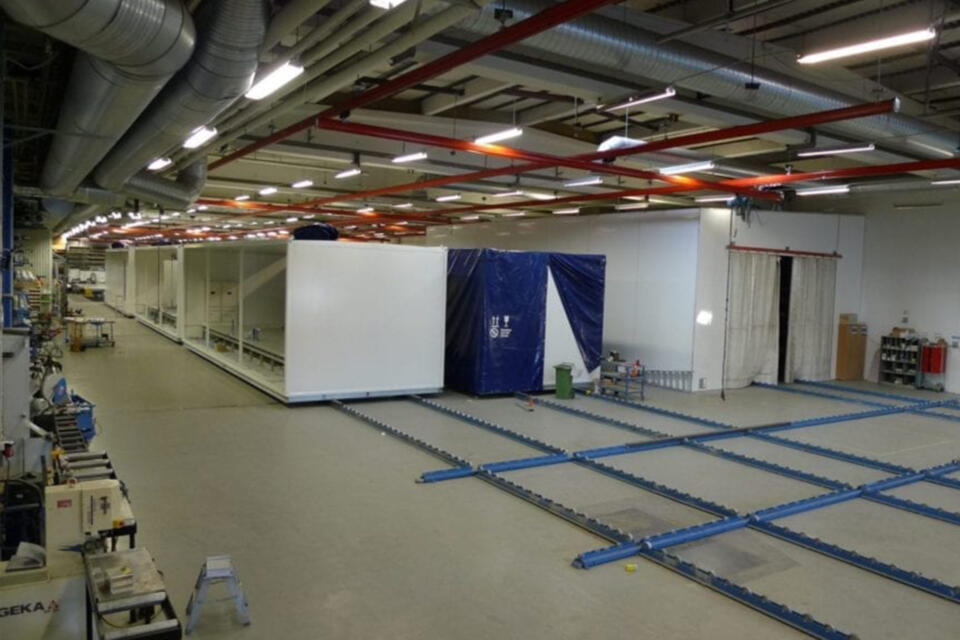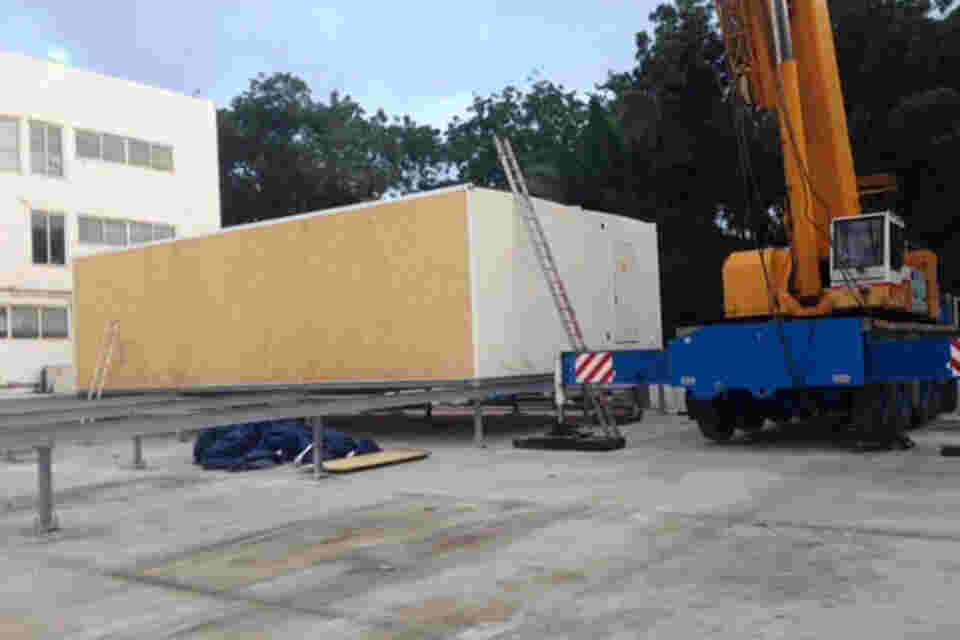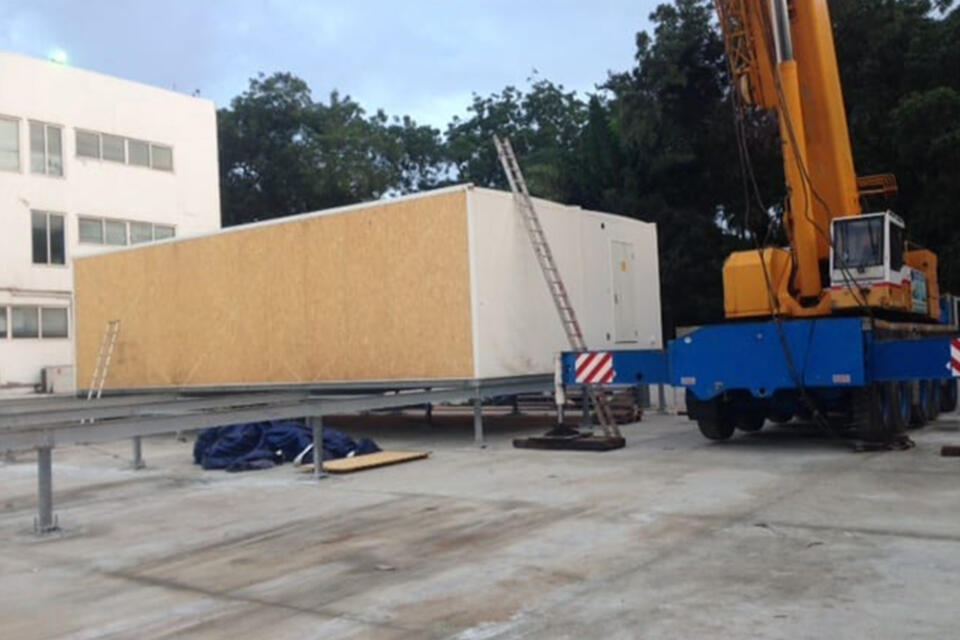 Destination – Ghana
Ghana is a Republic of West Africa. During the colonial era the country were known as the Gold Coast. Even today, gold is one of the most important export goods along side cocoa. After reforms, Ghana has become one of Africa's most stable democracies. The capital is called Accra and it was to this city we delivered these data center modules.
It was a project commissioned by Ericsson in Kista of six modules amounting up to a total of 300 m2. We installed most of the equipment at the factory in Piteå, except the actual IT equipment that was installed on site in Accra. Otherwise we can perform all installations in our factory completely isolated from the outside world.
Logistics was a unique challenge in this project. It was resolved by using the deck of a boat that ships paper from Piteå to the dutch city, Terneuzen. From there the modules were raised on barges that took them to Antwerp and finally they were transported by boat directly to Accra.
Result
We had three men working on site along with local workers that assembled and installed everything in just 17 days. This project also included a stand so that the whole structure would be raised 120 cm above ground in order to protect against floods. Everything about this project has worked perfectly except for the fact that it took us a day's work to get the delivery through customs.